Washable Wool Blend Flat Front Pants - Taupe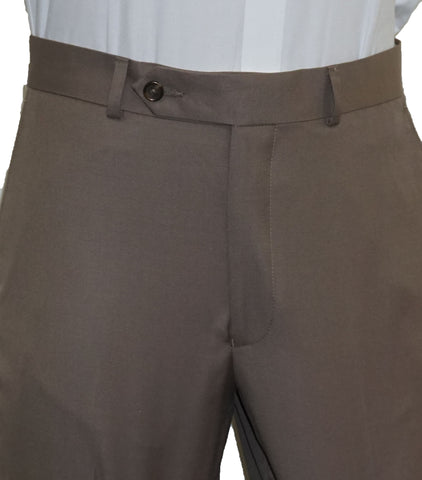 Our washable wool blend flat front pants are safe for both machine washing and drying. These pants are wrinkle defying, tailored, durable and comfortable in a very breathable blend of wool (60%) and polyester (40%).
These pants manufactured just for missionary. It is a hearty wool rich slack which allows the pant to breath in the hottest in the climates and a blend of polyester gives the pant strength, durability and allows it to be machined washed and dried.
When riding a bike or walking long distances a normal pant will first give out in the seat and crotch area. We have designed a crotch and seat liner that are built into these slacks to prolong the life of the pant significantly.
Our goal is to offer the best value in missionary clothing and this pant is a great example.  You might find a less expensive slack but it won't give your missionary the comfort, breath-ability, ease of care and durability as our pant.
Due to the Virus online orders will ship unfinished bottoms with a $5 credit 
Leave a review